Welcome to Full Ace, tennis game on PC
| | | | |
| --- | --- | --- | --- |
| Full Ace lands on Steam ! | | | |
Exciting Full Ace news - the new enhanced version will launch Feb 28th on Steam! Finally! Yay!!

The game will release on Wednesday, Feb 28th at 10am PST / 7pm CET and it could use all the support it can get right around launch. Steam is a very crowded marketplace these days - we expect around 15 to 25 other games to be released just on the 28th - and having players play at launch will help others discover Full Ace on the Steam marketplace. You can check out the new launch trailer and game details on Full Ace's Steam page. (http://store.steampowered.com/app/77943 ... Simulator/)

For those who have already purchased Full Ace (thank you!), we are happy to grant you early access so you can play the new Full Ace today! You'll only need to convert your game to Steam as all future feature additions and updates will from now on occur through Steam. Simply go to https://www.galactic-gaming-shop.com/ and click the STEAM button. Also, if you're up for it, we have this short questionnaire about Full Ace https://goo.gl/forms/cpFZtrMdA73LBCVC3 that we may use for marketing purposes.

We are thrilled to be so close to launch and to get the new enhanced version in your hands. If you have any, we welcome your questions and feedback. Thank you and see you on the court!


Last Updated on Wednesday, 14 February 2018 17:20
| | | | |
| --- | --- | --- | --- |
| First Full Ace puzzle contest ! | | | |
Have you recognized the tennisman in the picture below ? Then you have completed the first step in solving the puzzle !
The 5 quickest ones to send the final answer will get a Full Ace license. If you already have a licence you may use it as a gift or just play for fun !
Next clues will be posted randomly on our facebook page along the week, so stay tuned !
Good luck !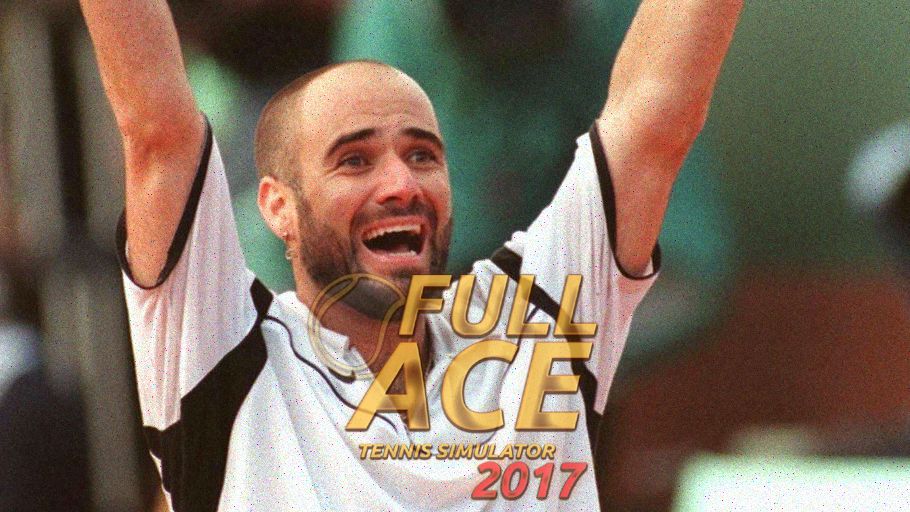 Last Updated on Wednesday, 12 July 2017 16:30
«
Start
Prev
1
2
3
4
5
6
7
8
9
10
Next
End
»
Page 1 of 14